Melrose sells up its Texas assets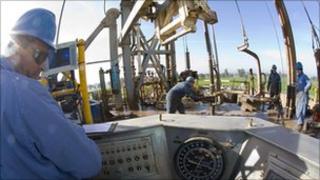 Oil and gas firm Melrose Resources has sold the last of its assets in the US.
The disposal to Faulconer Resources is worth $5.8m (£3.7m).
Edinburgh-based Melrose recently announced it would concentrate on exploration and embarked on a three-year drive involving "high potential" sites.
David Thomas, chief executive, said: "We can now fully focus the company's resources on our established core areas in Egypt and the Black Sea."
The Edinburgh firm plans to allocate about 40% of its capital expenditure to drilling and seismic work programmes and is placing more emphasis on its exploration portfolio rather than production and development.
The company expects to complete three exploration wells in Turkey, Bulgaria and Egypt by the end of this year.