Dawson concentrates on cashmere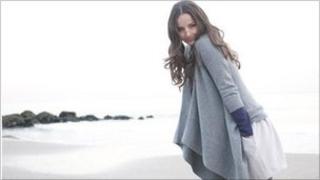 Knitwear firm Dawson International has said it is to re-position itself as a specialist cashmere business after selling its home furnishing division.
The company reported a pre-tax profit of £1.1m for the six months to October compared with £1.7m last time.
Kinross-based Dawson had warned that difficult economic conditions and the rising cost of raw material would impact on profits.
Dawson sold its home furnishings business in May for £6.5m.
The group's chairman David Bolton commented: "Our focus is now on growing our cashmere business by expanding our customer base in both new and existing geographical areas and expanding our product offering in both cashmere and complementary accessories.
"We have traded ahead of our expectations in the first half of the year but this is due at least in part to the timing of sales and our expectations for the full year remain broadly unchanged."
Dawson said it was still in talks with its trustees and regulators over the company's pension deficit.
The latest estimate put the shortfall at £50m and the firm said it was hopeful the talks would provide a "measure of certainty for our pension scheme members, employees, customers and shareholders going forward".