CBI Scotland demands answers on independence plans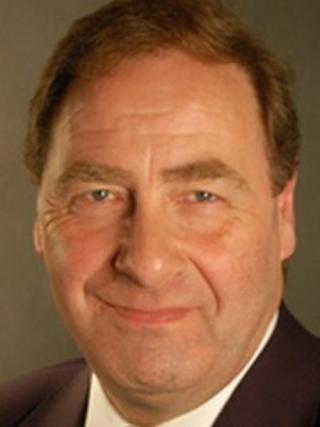 CBI Scotland has warned the Scottish government to answer "legitimate questions" about its plans for independence or face continued opposition from business leaders.
In a major speech in Glasgow, director Iain McMillan said leaving the United Kingdom would be "a huge step to take".
He argued answers were needed on issues such as currency and cross-border taxation ahead of a planned referendum.
Mr McMillan said the questions must not be "brushed aside" by the government.
The SNP administration is committed to holding a referendum on independence in the latter part of its current five-year term in office.
Speaking in front of 700 business leaders at the Institution of Civil Engineers' annual dinner, Mr McMillan said: "No-one should be in any doubt what independence means.
"It means Scotland leaving the United Kingdom and the rest of the UK becoming a foreign country.
"That is the stark reality and it would be a huge step to take.
"So it is legitimate for business to ask questions of the SNP as the referendum approaches."
Currency question
The CBI director raised the question of the currency an independent Scotland might adopt.
He continued: "The SNP leadership says that an independent Scotland would keep the pound sterling until such time as the euro may be adopted.
"But that begs the question - would the rest of the United Kingdom permit an independent Scotland to use its currency?
"It might not. And, if it did, there are likely to be strict conditions attached.
"So, has the SNP fully explored the currency issues?"
Mr McMillan also argued there were questions to be addressed over an independent Scotland's membership of the European Union and the costs involved in full statehood.
He also said answers were needed on matters such as Scotland's armed forces, financial services and cross-border taxation and regulation.
Mr McMillan said CBI Scotland had been criticised by SNP leaders in the past for asking similar questions.
He continued: "But these questions are important and legitimate and they must not be brushed aside or ridiculed by the Scottish government and their supporters.
"And those who put such questions must not be branded by the SNP Scottish government as talking Scotland down.
"This is about securing Scotland's best interest and business undertaking due diligence in support of that interest.
"And until these many questions are answered to the full satisfaction of our members, CBI Scotland will have no option but, reasonably and sensibly, to continue to oppose the Scottish government's plans to take Scotland out of the United Kingdom."
The Scottish government responded by saying that business at home and abroad had been "voting with their feet with full confidence in Scotland's future", with companies such as Avaloq, Dell, Gamesa, Amazon, Doosan Power Systems and Michelin investing in recent months in projects north of the border.
A spokesman for Finance Secretary John Swinney said: "The fact is that all of these issues have been dealt with in the Scottish government's white paper Your Scotland Your Voice, published two years ago - Mr McMillan should read it.
"The Scottish government received an overwhelming mandate from the people to hold the referendum in the second half of this parliament, and that is exactly what we will do.
"As the record shows, the fact of the matter is that Mr McMillan took exactly the same approach in his hostility to a Scottish Parliament in the 1990s."
Mr McMillan's speech follows a recent spat between Mr Swinney and UK Chancellor George Osborne on the timing of a referendum on independence.
Mr Swinney said he would not accept Mr Osborne "talking down Scotland", after the chancellor claimed the uncertainty of a future referendum was damaging the Scottish economy.
'Powerful intervention'
Reacting to Mr McMillan's speech, Scottish Labour leader Iain Gray said it was "a powerful and positive intervention".
He added: "Last week we saw a poll showing that only 5% of Scottish business leaders support separation, so it is no surprise to see CBI Scotland advocate powerfully on behalf of the Scottish economy.
"Iain McMillan has identified some of the most fundamental questions that need to be addressed before Scots vote on whether to remain part of the UK or separate from it."
Scottish Liberal Democrat leader Willie Rennie said CBI Scotland was representing the views of businesses across Scotland who were worried about the implications of independence and the harm it could do to their livelihoods.
He added: "This is not talking Scotland down - it is talking down the SNP and their reckless obsession with independence."
Scottish Conservative constitution spokesman David McLetchie commented: "We all need answers and it is the SNP's responsibility to provide them.
"They must do so as a matter of urgency so that when people come to vote in a referendum they can do so on the basis of a proper understanding of what independence actually means."