Iomart buys hosting service firm EQSN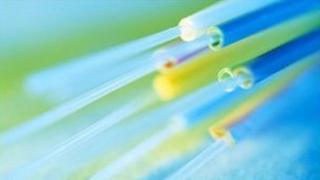 Hosting and cloud computing firm Iomart Group has made its third acquisition in a year by buying Scottish infrastructure service provider EQSN.
Iomart said the move fitted its strategy of developing growth "organically".
Glasgow-based EQSN was bought for a total cash consideration of £2.475m.
EQSN, which was founded 11 years ago, offers secure datacentre-based solutions via hosting, bandwidth supply and managed IT services.
It operates in a wide range of sectors, including banking and finance, manufacturing, social networking, local and central government and the NHS.
In November 2010, Iomart bought technical hosting specialist Titan Internet for £4.2m before acquiring Liverpool domain name and hosting company Switch Media for £1.25m in April this year.
Iomart chief executive Angus MacSween said: "We are delighted with this addition to the Iomart Group as we continue to drive forward our reputation as a leading provider of secure web hosting and managed services for business.
"EQSN has an impressive customer base and is a strong strategic and cultural fit for us."
He added: "The purchase of EQSN fits perfectly with our stated intention of looking for acquisitions that add depth and value.
"We are ambitious to keep growing organically and by acquisitions and will continue to look for similar opportunities moving forward."
Glasgow-based Iomart is due next week to report its half-yearly results for the six months to 30 September.
It has been listed on the London Stock Exchange's Alternative Investment Market (AIM) since April 2000.