Nathan Bostock abandons Lloyds move to stay with RBS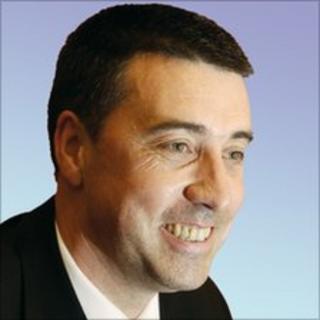 RBS has announced that Nathan Bostock will remain with the bank rather than move to the Lloyds group.
Earlier this year Lloyds said Mr Bostock, who was head of restructuring and risk at RBS, was joining the group to lead the reshaping of its wholesale division.
He was due to start next year and would have reported to group chief executive Antonio Horta-Osorio.
However, Mr Horta-Osorio is on sick leave.
Lloyds said that if his return to work was delayed, non-executive director David Roberts would take on the role temporarily.
RBS gave no reason why Mr Bostock had decided to stay with the bank, but said he had considered his options carefully.
Mr Bostock was brought in to RBS to slash the bank's non-core assets, which have since more than halved from their 2008 levels of £258bn.
Before joining RBS, he spent eight years with Abbey National in various roles, including chief financial officer.