Radisson Blu Glasgow hotel in administration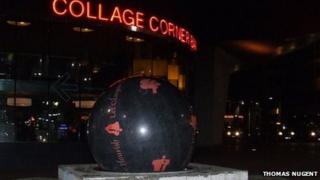 The company which owns one of Glasgow's top hotels has been placed in administration.
S1 Argyle Street Limited, which owns the Radisson Blu, has been declared insolvent as it was unable to service its debt with Lloyds banking group.
Administrators RSM Tenon have identified a preferred bidder for the five-star hotel, and it is hoped a sale can be concluded quickly.
The transfer of ownership is not expected to affect customers.
Staff at the Radisson are expected to be employed by the new owner.
The Radisson Blu Glasgow, which opened in November 2002, has won a number of awards, including Scottish Business Hotel of the Year in 2008.
Tom MacLennan, joint administrator, said: "We wish to reassure all staff and customers that our intention is to continue business as usual and focus our efforts on completing a rapid sale of the hotel."