STV forecasts meagre Christmas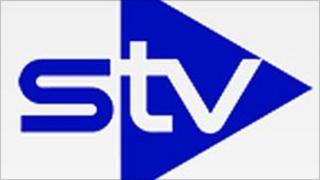 Scottish broadcaster STV has become the latest media company to warn of a challenging advertising market.
The company said advertising revenue was likely to be down on last year.
So-called "regional" advertising - sold to clients who only want to advertise within the STV area - fell 18% on last year during the summer although it had returned to growth since.
On Tuesday both the newspaper group Johnston Press and ITV also warned of falling advertising.
STV said the impact of reduced national and regional airtime revenues would be "almost fully offset" by cost savings.
In a statement it said: "We remain cautious on the outlook for 2012 but are encouraged by our strong on-screen performance where we continue to outperform the broader ITV Network and the positive impact of Euro 2012 next summer."
Slowing growth
STV divides its television advertising into two - "national" advertising sold to clients who want to advertise on STV as part of a UK-wide campaign, and "regional" sold to those who only want to advertise within the STV region or specific parts of it.
STV's regional advertising fell over the summer but had returned to growth since.
The company said: "The rate of growth has slowed due to the impact of the macro-economic climate and will not be as strong as previously expected in H2 [the second half of the year], with regional airtime revenue for the full year now expected to be down 10%."
The company said that between July and September, national advertising revenues were down 4% - a slight improvement against expectations.
Overall, the company expected national revenues to be down 2% to 3% for the full year. It added that national advertising revenues in November and December were expected to be slightly below the ITV Network figure.
STV's main source of revenue is still advertising and sponsorship on its television station. However it has been working to reduce its dependence on this.
The group said it had been making good progress overall. It is continuing to roll out so-called "hyper-local" websites while its production arm recently won a what it sees as a key commission from ITV2, Perez Hilton Super Fan.