Sri Lankan gas strike for Cairn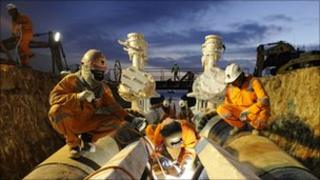 Oil and gas explorer Cairn has discovered natural gas in a second well in the Mannar basin offshore Sri Lanka.
The strike was made by Cairn Lanka in which the Edinburgh energy company has a stake.
The Barracuda well was drilled to a depth of almost three miles and evidence of gas was found in three zones.
The company said that further drilling would be necessary to establish whether the reserves were commercially viable.
This is the second find by Cairn Lanka in two months.
In October the company drilled the first well offshore for 30 years.
Although there were signs of oil and gas in the 1970s, a civil war halted any exploration efforts.