Minoan plans 52 jobs with new Glasgow head office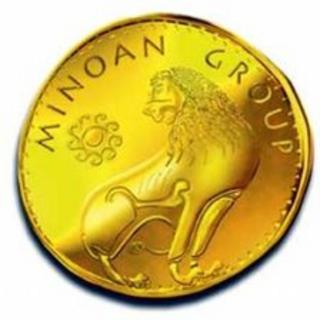 Travel and leisure firm Minoan Group has announced plans to create up to 52 full-time jobs over the next three years as it establishes a new head office in Glasgow.
The group has been granted Regional Selective Assistance of up to £500,000 to back its plans.
Minoan intends to create clusters of regional travel businesses, starting with Scotland.
The company said Glasgow was "a first-class city" to host its head office.
Minoan chairman Christopher Egleton commented: "It is our intention to build a travel business of substance in addition to the creation of the group's major leisure resort in Crete.
"Whilst the majority of our customers will be from the rest of the UK, Glasgow is a first-class city to host our head office function.
"There is a strong labour pool, the city infrastructure lends itself to easy access to staff and communications for our senior team are excellent for the rest of the UK and around the world."
'Job opportunities'
He added: "The costs of operation in Scotland are more competitive than in other parts of the UK and we anticipate creating a good number of job opportunities over the next three years."
The announcement was welcomed by Enterprise Minister Fergus Ewing.
He said: "This company has ambitious plans to expand within the UK and overseas tourism sectors and it's exciting that they are doing that from a Scottish base, showing that they have faith in the local workforce to help them achieve their aims.
"This venture will provide a boost to the local economy by creating up to 52 new jobs.
"It will also have a role in helping this government meet its ambitious target to create sustainable economic growth for Scotland."