Rail drives First Group profits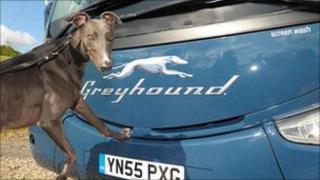 Aberdeen transport firm First Group has announced a rise in sales and profits in the six months to the end of September.
The group said revenues had increased by more than 3% to £3.2bn and adjusted profit before tax was up 9% to £84.5m.
First Group said there had been strong growth in its UK rail division which delivered £55.7m in profit.
The company's US school division, First Student, continued to struggle and profits dropped from £28m to £5m.
The transport firm had warned that First Student school bus service would continue to see pressures on margins following cuts in education spending.
A recovery plan for the division was launched earlier this year and First said that restructuring was now complete.
In the UK bus division, the company said its priority was "to manage the immediate challenges presented by a softening macroeconomic outlook and reduced funding to the industry".
The company said the transformation of its US Greyhound service had been successful.
In the past six months it has added 42 new vehicles to its fleet, with a further 14 new coaches due to enter service to serve "the Hispanic market domestically and internationally along and across the southwest border with Mexico".
The Greyhound brand was introduced to the UK earlier this year.
The company said it was well prepared for bad weather and said this winter to keep its First Scotrail trains running it would be using hot sprinkler systems to remove snow and ice from undercarriages quickly as well as the "heated train skirts" and polytunnels introduced last year.