Power giant SSE sees 25% profits fall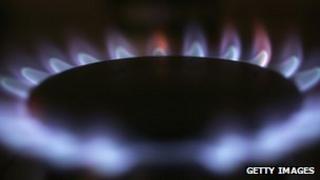 Perth-based energy company SSE has reported a 25% drop in profits.
The company which trades as Scottish Hydro in Scotland made £287m in the six months to end of September compared with £385.5m last year.
SSE said wholesale gas prices were 40% higher than they were last year and household gas consumption fell by 16% and electricity by 4%.
The company said it had to be clear about "doing the right things" which meant "earning the trust of customers".
SSE, which along with the other energy companies raised prices in the autumn, promised they would not go up again before August next year "at the earliest".
The company's gas prices increased by 18% and electricity by 11%.
Customer numbers have fallen by 30,000 since March.
Lord Smith of Kelvin, chairman of SSE, said: "There is no doubt that 2011 has been characterised by turmoil in the global energy markets, economic uncertainty across much of the world and widespread concern about the financial outlook for customers, companies and countries.
"This is not a straightforward time in which to do business."
He added: "It's at times like these that companies need to be clear about what matters for the long term, and doing the right things accordingly.
"For SSE, that means earning the trust of customers in retail and business markets, investing in assets to support secure and lower carbon supplies of energy in the future, and delivering above-inflation dividend increases every year to provide income that shareholders, such as pension funds, require."
SSE said it expected a "moderate increase" in its full-year results.
Shares in the company fell slightly on news of the results.