RBS promises to increase loans to small businesses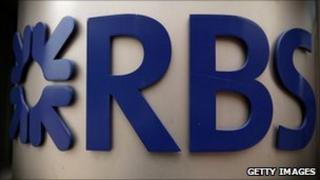 The Royal Bank of Scotland (RBS) has pledged to increase lending to small businesses by 15%.
The bank said it would reach this goal by cutting upfront fees, lowering lending rates and ending early repayment penalties.
It comes ahead of its latest financial results in which lending targets are likely to face close scrutiny.
The UK's five biggest banks promised the government to lend at least £190bn in 2011 to boost the economic recovery.
The deal, called Project Merlin, was agreed in February and lending figures have since improved.
Bank of England data showed that in the second quarter of 2011, total new loans were £53bn, up from £47.3bn in the previous quarter.
Lending to small and medium-sized companies also rose, by 22% to £20.5bn.
'Restore confidence'
RBS said it had taken this latest initiative "as part of a drive to get behind the economic recovery" and a business borrowing £75,000 - the average small business loan - would save as much as 60% on the cost of the loan over three years.
Gordon Merrylees, managing director of RBS Business Banking in Scotland, said: "A circuit breaker is needed to restore confidence for small businesses, that's what RBS is hoping to provide.
"We've set an ambitious target of 15% in the next three months, and we're backing it up with our best ever offer to small firms".