Patak's Naan bread factory jobs face axe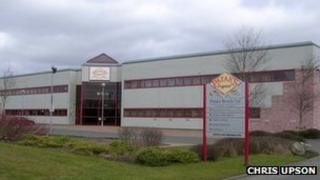 A total of 108 bakery jobs face the axe in Cumbernauld, under plans to close the Patak's naan bread factory.
Its owner, Allied Bakeries, has served staff with a 90-day notice of redundancy, blaming "fierce competition" in the naan bread market.
Martin Brewis, general manager of Patak's breads, said the planned closure early next year was "a very difficult decision".
Local MSP Jamie Hepburn said the closure would be "devastating".
Allied Bakeries said it was still open to alternative plans.
Mr Hepburn, SNP MSP for Cumbernauld and Kilsyth, said: "This is bad news for Cumbernauld and represents a real blow for many families.
"The company is an important employer for the local community and losing it would be devastating.
"The 90-day consultation will examine if there is a way to keep the business going - and I urge the company to look at this in detail".