Profits down at Scottish Power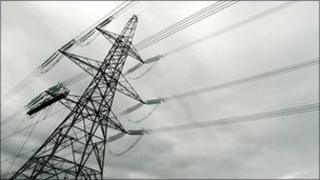 Scottish Power has seen earnings fall sharply in the third quarter of this year.
Iberdrola, the Spanish company which owns the energy company, reported that the headline measure of earnings for the UK subsidiary was down 48% to £200m.
The fall has been attributed to the lower generation of electricity and tighter margins.
Recent price increases should see profits increase in the next quarter.
Scottish Power was the first of the big six energy companies to announce a rise in energy prices, which started in August.
The cheapest domestic energy deal available to UK householders has risen above £1,000 a year for the first time.
Overall the Spanish group recorded earnings of about £1.9bn for the first nine months of the year - a rise of 3.5% on the same period last year.