Ex-minister Jim Mather appointed professor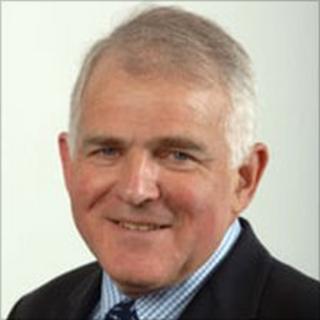 Former Scottish enterprise minister Jim Mather has been appointed as a visiting professor at Strathclyde University.
Mr Mather will become an ambassador for the Strathclyde Institute of Operations Management.
His role will include teaching and helping engage smaller European firms in an EU-funded research project on staying competitive in world markets.
Mr Mather will also support development of the university's new £89m Technology and Innovation Centre.
He will deliver his first lecture at a research seminar exploring how organisations can enhance performance through staff engagement.
Since leaving Holyrood earlier this year, he has taken up the chairmanship of East Kilbride software developer Gael and become a non-executive director of web and e-mail content filtering company Bloxx.
Mr Mather said: "I am delighted to be involved with Strathclyde, and I'm particularly pleased that my first lecture as a visiting professor will bring together academia and members of the business community - an important link for which Strathclyde is well known.
"Improving the operations of our private and public sectors will play an important role in Scotland's future prospects.
"The ideas, initiatives and people at the university are highly compatible with this objective and have convinced me there is much we can do together."
Mr Mather is the third high-profile appointment at the university in recent months. Roles have also been given to former Lord Advocate Dame Elish Angiolini and Dr Andrew Goudie, Scotland's former chief economic adviser.