Tidal power in line for more funding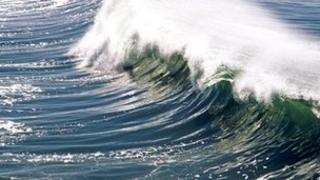 Scottish tidal energy schemes could win more funding under proposed changes to the level of support for renewable energy.
The Scottish government has launched a consultation on plans to remove financial support for large-scale biomass electricity generators and increase it for tidal energy.
The consultation is being held on the Renewables Obligation policy.
It targets support at specific sectors of the renewables industry.
The policy comes at the expense of generators who are heavily reliant on traditional sources of power, such as coal and gas.
The Scottish government has set an ambitious target for the equivalent of all of Scotland's electricity needs to come from renewables by 2020.
The consultation proposes increasing the number of renewable certificates, called ROCs, allocated to tidal energy generation from three to five per megawatt (MW) hour.
However, it raises the possibility of a cap on the size of biomass plant which would get support.
Smaller, more efficient biomass projects would continue to receive support, but large-scale electricity-only stations above a certain generating capacity would no longer be eligible.
Energy Minister Fergus Ewing said the proposed changes would help ensure Scotland made the most of the "valuable potential" of renewable resources.
He explained: "We have a quarter of Europe's tidal stream, and the increase in support for this technology will encourage energy firms to capitalise on the enormous potential this presents."
Mr Ewing also argued UK ambitions for large-scale electricity-only woody biomass plants were an inefficient use of a finite resource.
He said: "We have serious concerns around the sustainability of supply.
"If proposed levels of imports are not matched with forecast demand or become more difficult to access, there is the danger that energy generators will find it easier to access their feedstocks from domestic wood processing industries' well-established wood supply chains.
"By re-examining and proposing to reduce this subsidy, we are sending a clear message about the best use of biomass and reducing the potential detrimental impacts on Scotland's timber industries and the thousands of rural jobs they support."
'World leader'
Energy forum Scottish Renewables said it welcomed the move to increase support for tidal projects.
Director of Policy Jenny Hogan said: "Scotland has already established itself as a world leader in marine energy technologies and increased support will help us stay ahead of our competitors and guarantee its long-term future.
"We currently have around 2 MW (megawatts) of tidal power under demonstration in Scottish waters, with more than 1 GW (gigawatt) of projects with seabed leases. The enhanced support should create the right conditions for these developments to progress to full commercial scale.
"Uncertainty remains around larger scale hydro and biomass and we will be working closely with our members to understand the impact of the proposals on these sectors."