Labelgraphics firm in Clydebank expansion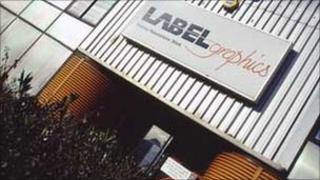 Twenty jobs are to be created in Clydebank following a £5m relocation and expansion of a local label printing firm.
Family business Labelgraphics specialises in the production of self-adhesive labels for the drinks industry.
Clients include Johnnie Walker, Chivas Regal, Ballantine's and Jacob's Creek.
The company received £3m funding from Scottish Enterprise and the Bank of Scotland.
The money is being used to buy a site in the Clydebank Business Park and develop facilities.
Peter Mulvenny, projects director of Labelgraphics, said: "This most recent plan for expansion has unlocked the potential for even further growth, and will boost our turnover to over £12m this year.
"We are now Scotland's largest independent label printer to the spirits and wine markets."