Swiss firm Avaloq to create 500 jobs in Edinburgh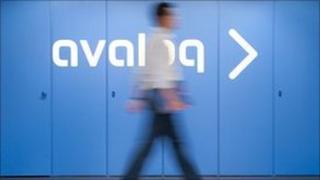 Swiss banking software company Avaloq has announced it is to set up a new Scottish base, creating about 500 jobs over the next five years.
The company said it would set up a software development centre in Edinburgh city centre and hire 20 staff before the end of this year.
At least 75 Scottish graduates are to be recruited to the centre.
Avaloq, which employs more than 600 banking and IT specialists, is headquartered in Zurich.
Edinburgh will be the company's first development centre outside of Switzerland.
Avaloq chief executive Francisco Fernandez said the capital was seen as the number two financial market in the UK and had come top of the firm's global search for a second centre.
He said: "We decided three years ago to create a second site to reach our growth targets.
"Edinburgh came top of our global search for several reasons, but one of the most important factors was due to the wealth of potential graduate talent available in Scotland and the number of universities offering excellent degrees in software engineering.
'Local talent'
"We very much believe in working with the local talent to grow this operation and are optimistic about the forthcoming student fairs which will be used to identify the first Avaloq appointments."
The announcement was welcomed by First Minister Alex Salmond, who described it as good news for new graduates in Edinburgh and across Scotland.
He said: "This is a substantial number of training positions being created by a well-respected international software company, whose solutions are used by dozens of banks in more than 20 countries worldwide."
Mr Salmond added Avaloq's decision to base itself in Edinburgh was "testament to the high quality of Scottish education" and enhanced the strength of the city's international reputation for finance and IT services.
Recruitment is already under way to find 75 graduate employees who will begin an intensive six-month training programme with the global multinational, which supplies more than 75 international banks with integrated banking software solutions..
The initial recruitment will be the first phase of Avaloq's employment of graduates in Scotland, with more graduate positions expected over the next five years.
'Strong skills base'
Scottish Enterprise chief executive Lena Wilson said: "Working in collaboration with our public sector partners as part of Team Scotland, we successfully fought to bring these jobs to Scotland.
"In doing so, Scotland beat a number of other international locations being considered, and Avaloq's decision to invest here is testament both to our strong software skills base and Edinburgh's reputation as the leading UK financial centre outside of London."
Owen Kelly, chief executive of Scottish Financial Enterprise, said the announcement was a reminder that a critical mass had been reached in the financial services industry in Edinburgh, which was continuing to grow and develop despite the continuing financial crisis.
He added: "We have seen a lot of growth in areas for example like asset servicing - the business of serving clients right around the world who are undertaking financial transactions.
"It's being conducting by the biggest banks in the world - companies like State Street, JP Morgan, HSBC, Barclays. They've all been expanding their operations in Scotland, both in Edinburgh and Glasgow.
"It's that kind of infrastructure of the international financial services industry where - chiefly because of skills - Edinburgh and Scotland can really compete extremely well in international markets."