Cairn Energy makes strike in Sri Lanka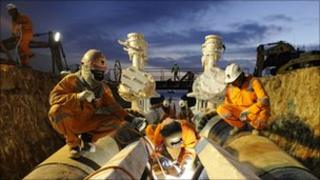 Edinburgh explorer Cairn Energy has made its first gas strike in Sri Lanka through its Indian subsidiary.
The offshore well was the first to be drilled in the country for 30 years.
Cairn India made the discovery after drilling almost a mile down offshore in the Mannar Basin, Sri Lanka.
Simon Thomson, chief executive, Cairn Energy said: "Cairn is delighted with this frontier exploration discovery, the first well in Cairn India's three well drilling programme in Sri Lanka."
Cairn Energy is in the process of selling off 30% of its 52% stake in Cairn India to the Vedanta Resources and recently won shareholder and Indian government approval for the deal.
The company's focus has moved to Greenland since it announced it was reducing its stake in its Indian unit.
However, it has had a number of disappointments after turning up several dry wells.