Life sciences firm Cyclacel could be forced off Nasdaq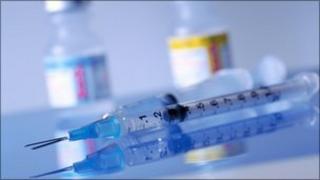 One of the pioneers of Scotland's modern life science industry is at risk of being forced off the leading technology stock market in New York.
Cyclacel Pharmaceuticals, a cancer research firm founded in Dundee, is on the Nasdaq exchange.
It has been warned that it has had shares trading at too low a level for the past 30 days.
Its share price has been below $1 since falling sharply when many stock prices dropped in August.
It breaks the rules of the technology stock market. Shares were trading earlier on Friday at 52 cents, having fallen 64% in the past year.
With the issuing of a "deficiency notice", the Nasdaq regulator has put the company on notice that it has six months to get its share price above $1 for at least 10 consecutive days.
If it fails to do that, the company, which has corporate headquarters in New Jersey and its main research operations in Dundee - will be forced off the main Nasdaq market, though it could move to a junior market.
That would be less effective at providing liquid capital for its long term and expensive drug testing programme.
Cyclacel was founded in 1996 by Professor Sir David Lane as a spin-out from Dundee University, and develops drugs for tackling cancer.