Scotch whisky wins protection in Turkey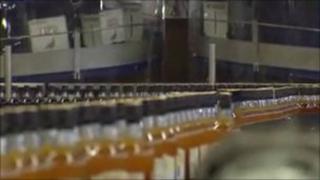 Scotch whisky has become the first foreign product in Turkey to receive geographical protection.
The Scotch Whisky Association (SWA) said it had successfully applied for geographical indication of origin (GI) status.
The protection helps in the battle against fake whisky and formally recognises Scotch whisky as a product that can only be made in Scotland.
The association applied for the status in Turkey in June 2008.
Alan Park, legal adviser for the SWA, said: "It's a breakthrough for the industry that Scotch whisky has become the first foreign product GI to be registered in Turkey where there are around 150 domestic GIs.
"There is a huge demand for Scotch whisky from discerning Turkish consumers and from tourists visiting the country.
"It is important that they have confidence in the quality and integrity of what they are buying."
He added: "The GI protection not only protects the name Scotch whisky but also helps to protect against other misleading elements, including images of pipers and the Highlands on labels, for example."
Scotch whisky has GI registration in India, China, Vietnam and Thailand and is protected in Europe.