Minister Alex Neil says fuel poverty target challenging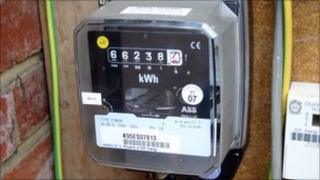 Eradicating fuel poverty by 2016 will be "extremely challenging" following energy price increases, the Scottish government has said.
The admission came from Infrastructure Secretary Alex Neil after three of the six biggest energy suppliers confirmed rises in electricity and gas prices.
Scottish and Southern Energy, ScottishPower and British Gas have all announced big rises in recent weeks.
Mr Neil's comments came in an answer to a parliamentary question from Labour.
Scottish Labour, which has been calling on the Scottish government to reverse its decision to cut the fuel poverty budget, has also urged it to call in the Competition Commission this week to investigate the price rises.
The government said recent price rises could result in an additional 169,000 households facing fuel poverty, bringing the total to 939,000.
According to Labour, the Scottish government will spend a total of £48m on tackling fuel poverty in 2011-12, down from £70.9m in 2010-11.
The party's deputy finance spokeswoman, Rhoda Grant, said: "Given even the SNP government now admit their target is on the rocks, if they don't reverse the cut to the fuel poverty budget the SNP are giving up not just on their promise but on the thousands of Scots struggling to pay their bills.
"With company after company announcing unfair price hikes, it is our duty to help the poorest and most vulnerable in our society who will be hit hardest by soaring bills."
A Scottish government spokesman said ministers remained committed to the 2016 target and believed all energy and economic powers should be transferred from Westminster to the Scottish Parliament in order to help eradicate fuel poverty.
He said that under current arrangements, the government's fuel poverty and energy efficiency programmes had helped almost 200,000 households to reduce their heating bills.
The spokesman continued: "In May this year, the first minister announced the introduction of a £50m Warm Homes Fund supported from the Scottish Futures Fund (SFF) to deliver energy efficiency, district heating and other measures targeted at the fuel poor.
"In a world where global energy markets are volatile, we are also maximising the use of Scotland's natural resources of renewable energy such as wind, wave and hydro to create a secure, diverse future energy mix."
He added: "In the future, we would see far greater price hikes and volatility if our energy supplies relied on imported fossil fuels rather than Scottish low carbon sources."