Nathan Bostock leaves RBS to join rivals Lloyds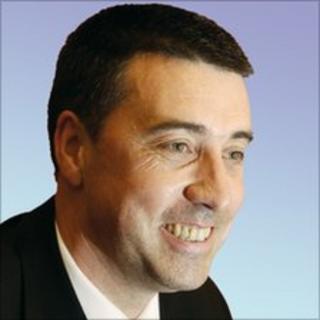 Lloyds Banking Group has poached a top executive from its rival, Royal Bank of Scotland.
Nathan Bostock, head of restructuring and risk at RBS, is to lead the reshaping of the part-nationalised British bank's wholesale division.
Mr Bostock, who joined RBS two years ago, will start at a date to be agreed.
He will report directly to group chief executive Antonio Horta-Osorio and work with Andrew Geczy, who will oversee wholesale banking and markets business.
Mr Bostock was brought in to RBS to slash the bank's non-core assets, which have since more than halved from their 2008 levels of £258bn.
Before joining RBS, he spent eight years with Abbey National in various roles, including chief financial officer.
Lloyds, which is 41% owned by the UK taxpayer, is currently refocusing more squarely on its debt divisions and less on riskier investment banking activities.
Mr Horta-Osorio said he was very pleased to announce Mr Bostock's appointment as chief executive of the wholesale division.
He continued: "His vast experience in wholesale markets and deep understanding of risk management uniquely qualify him for this role.
"He brings a wealth of experience and will play an important part in my senior leadership team as we enter the next phase of delivering on the promise of the group to customers and shareholders."
In a statement, RBS said: "We expect Nathan to be at RBS until at least end of February 2012. This will ensure an orderly handover of his responsibilities."