Faroe Petroleum launches next drilling phase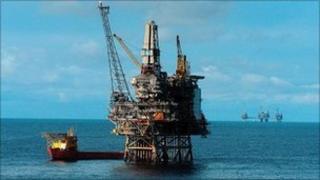 Faroe Petroleum has launched the latest phase of its multi-well drilling programme by starting operations at its Fulla prospect, west of Shetland.
The well is located close to the BP-operated Clair oil field, which is under phased development.
Aberdeen-based Faroe is targeting potentially oil-bearing reservoir sands at a depth of 2,100 metres.
The explorer hopes it could lead to a combined development project with the nearby Freya oil discovery.
The Freya discovery was drilled by Mobil in 1980 and encountered oil-bearing Devonian Clair reservoir sands, but a valid surface oil sample was not obtained.
Faroe, which operates mainly in the Atlantic margin, the North Sea and Norway, shares a UK licence for Fulla and Freya with Canadian Overseas Petroleum Limited (COPL).
Faroe hopes to find a significant column of oil-bearing Devonian Clair reservoir sands on the Fulla structure and obtain an oil sample.
The company said if these objectives were met, "uncertainties related to a possible Freya and Fulla combined development project" would be significantly reduced.
'Excellent opportunity'
Faroe chief executive Graham Stewart said: "Should the Fulla drilling operations be successful, this will present an excellent opportunity when combined with the already-defined Freya discovery to prove up sufficient resources for a significant standalone field development.
"The next exploration wells scheduled after Fulla are all located on our Norwegian acreage, and are the Butch well followed by the T-Rex and Kalvklumpen prospects, which are expected to spud in Q3 and Q4."
He added: "Faroe's ongoing multi-well exploration drilling programme will carry on through 2011 and beyond as we push forward to test our substantial northern seas portfolio of over 40 significant licences."
Drilling operations at the Fulla prospect are expected to be completed well within the summer weather period.
Last month, Faroe decided to abandon a well west of Shetland after a nine-month operation.
The firm, which shared the Lagavulin well with oil giant Chevron, reported it had not uncovered any workable reserves.
Faroe said in June it had 17 firm, fully-funded and expected wells in its schedule over the next two years.