Food waste costs Scottish hospitality firms £64m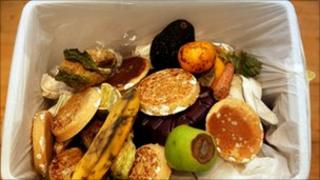 The hospitality sector could save £64m a year by tackling food waste, according to a new report.
Zero Waste Scotland estimated that the industry sends more than 130,000 tonnes of waste per year to landfill.
Its report, The Composition of Waste Disposed of by the UK Hospitality Industry, found 77% of that waste was potentially recyclable.
Food waste disposed of by the sector amounted to 53,500 tonnes annually, 66% of which could have been eaten.
The government-funded organisation is urging the hospitality sector to do more to prevent food waste, increase recycling and improve its environmental management processes.
Environment Secretary Richard Lochhead said: "It's staggering that an estimated £64m could be saved by the Scottish hospitality sector each year through preventing food waste and increasing recycling.
"Harnessing the energy and resource potential of food waste - which can be made into clean energy and fertiliser - is a core aim of our zero waste agenda."
Iain Gulland, director of Zero Waste Scotland, said: "This report identifies a real opportunity for businesses of all sizes operating in the Scottish hospitality sector to cash in on cost savings by taking simple actions to prevent food waste and recycle more.
"Recycling unavoidable food waste holds dual benefits - not only could it help firms reduce landfill disposal costs, it also prevents greenhouse gas emissions given off as the material breaks down."