Whisky firm Edrington reports profits surge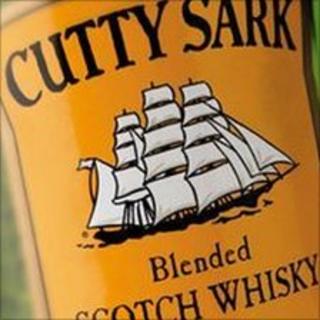 The makers of Famous Grouse have reported a surge in pre-tax profits, boosted by premium brand growth.
Profits at the Edrington Group rose by 19.3% last year, to reach £141.5m.
The distillers said growth had been driven by increased investment and improved economic conditions in many of its markets.
Its performance was also boosted by the acquisition of the Cutty Sark brand and by taking ownership of distribution companies in China and Hong Kong.
Sales of Famous Grouse grew by 4%, while Macallan saw growth of 8% to reach more than 700,000 cases.
Cutty Sark, the brand which Edrington bought from Berry Bros and Rudd in February 2010, added one million cases of sales to the group in its first full year of ownership.
Edrington chief executive Ian Curle said: "We have continued to invest behind our premium brands despite the difficult trading conditions in mature markets in recent years.
"This investment is now paying off as we see stability returning to many western markets.
"In the current year we have experienced growth in the USA and UK, however, this has been offset by declines in Greece and Spain.
"In Asia our business has continued to grow steadily and we are experiencing positive developments in Russia and a number of emerging territories."
Asian operations
The company has been investing heavily in its Asia operations, including the purchase in April of the Maxxium distribution companies in China and Hong Kong.
Edrington now owns distribution companies in Taiwan, China, Hong Kong and South Korea and employs more than 280 people in Asia.
The group is in the process of opening a regional office in New York to support brand growth in America.