Cairn India deal given costly government conditions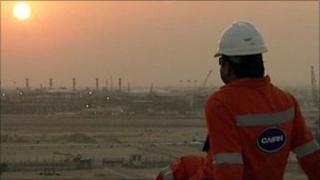 The Indian government has put an expensive condition on its approval for Cairn Energy to sell its stake in the country's biggest oil field.
Edinburgh-based Cairn Energy last summer agreed to transfer a controlling stake in Cairn India and its Rajasthani oil assets to the London-listed metals company Vedanta.
But the deal to sell 40% of the spin-out company Cairn India, which is now valued at around £3.4bn ($5.46bn), was delayed by the Indian government. It owns most of ONGC, which has a 30% stake in Cairn India.
The impasse, in which government departments have taken conflicting positions, had been watched closely by foreign investors, as a signal of whether India is a predictable and safe business environment for them.
Indian oil minister Jaipal Reddy has announced that ministers approved the deal, but with a condition that is likely to reduce substantially the value of Cairn Energy's stake.
ONGC agreed in 1995, before oil was struck and when it was wholly owned by the Indian government, to pay the government all production royalties if oil was found.
But the Mangala oil field is so big that the state-controlled company, now with a stake held by private shareholders, wants to force its partner to take on some of the royalty cost.
Reduced profits
The Indian government wants to make the cost of those royalties recoverable - meaning profit can only be taken by shareholders such as Cairn Energy or Vedanta once the royalty payments have been accounted for.
That sharply reduces the profits that can be expected.
Cairn reacted cautiously to the news from New Delhi, saying it has yet to see details of the government's ruling, and that it continues to work towards conclusion of the deal.
It has repeatedly said that the "sanctity of contract" is a principle the Indian government should want to protect.
That carries an implicit warning that breaking the terms of the royalty agreement will have a bad impact on India's international reputation, at a time when foreign investment in India has already fallen sharply.