Whisky firm Ian Macleod distillers buys new plant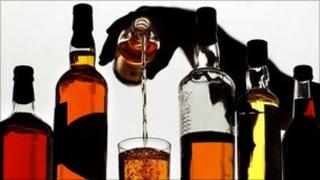 The whisky company, Ian Macleod Distillers, has bought a distillery from the Edrington Group.
The family owned firm said it had acquired the Tamdhu plant in Speyside, which can distil up to four million litres of alcohol per year.
Included in the sale is the Tamdhu Single Malt and the new owner has said it plans to increase sales of the brand at home and abroad.
This is the second distillery Ian Macleod has bought from Edrington.
In 2003 it acquired the Glengoyne Distillery and since then has doubled sales of the Glengoyne Single Malt.
Leonard Russell, managing director of Ian Macleod Distillers, said the Tamdhu had a good reputation for producing whisky.
He added: "I am also pleased that we will be securing and creating new local employment during these uncertain economic times. We are looking forward to developing the Tamdhu single malt following our successful growth of Glengoyne."
Ian Macleod produces whisky brands including Isle of Skye, Lang's and the King Robert II blends and in its last set of results it said turnover was up by more than 20%.