Wolfson Electronics shares dive after warning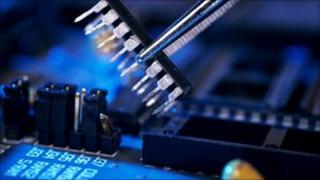 The Edinburgh chip maker Wolfson Electronics has seen its share price fall by more than a quarter.
The company which supplies Blackberry, Samsung and sat-nav maker Tom Tom said sales over the past three months were lower than expected.
Wolfson said sales in the quarter to the end of June would be about £23m - 15% worse than previously forecast.
Even though the company said some of its designs were translating into revenue, its share price fell by 26%.
The company has been hit by weak consumer demand for gadgets.
Wolfson employs 370 people across the world.