Oban shellfish testing firm VeroMara bought by Neogen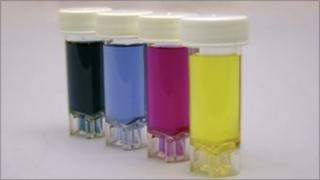 The UK's only shellfish and finfish testing company, Oban-based VeroMara, has been bought.
VeroMara has been acquired by the European arm of Neogen for an undisclosed sum.
Neogen's main base is in the United States but its European headquarters are in Ayr where it employs 85 people.
Neogen has developed safety tests for use in the food industry and this latest deal further extends its reach into seafood.
Based at the European Centre for Marine Biotechnology at Dunstaffnage near Oban, VeroMara offers testing services to the shellfish and salmon aquaculture industries.
It can pick up shellfish toxins, food borne pathogens, including E.coli and noroviruses.
James Herbert, Neogen's chief executive and CEO and chairman said: "Our new operation in Oban will work in close cooperation with our Neogen Europe headquarters in Ayr, Scotland, providing expanded products and services to a larger customer base.
"Our sales and marketing operations in Ayr have the capability to expand VeroMara's business to several other European countries."
VeroMara currently employs 11 people.