Dating firm Cupid buys OnlineLiebe and WomenWeb share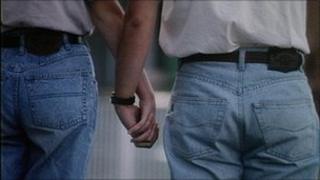 Online dating company Cupid has bought the major part of two German online businesses.
The Edinburgh firm said it had acquired 75% of OnlineLiebe GmbH and WomenWeb GmbH for £2.5m.
The two businesses will continue to be run by a team in Munich, led by the online dating pioneer Andreas von Maltzan.
The German companies run a number of online sites mainly appealing to niche dating markets.
Cupid said the deal was in line with its plans to grow internationally and also gave it opportunities for more online marketing through some of the new sites.
Bill Dobbie, chief executive of Cupid, said: "This acquisition continues our stated strategy of international expansion and is an excellent opportunity for us to gain a foothold in the German-speaking markets.
"We are confident that we will be able to grow the newly acquired sites through our experience in the online dating market, coupled with the local knowledge of the existing teams and the added benefit of a sustained billboard advertising campaign that has been arranged as part of the transaction."
Earlier this year Cupid announced that more than 50% of its income was coming from outside the UK.