The Wood family sells shares in oil and gas giant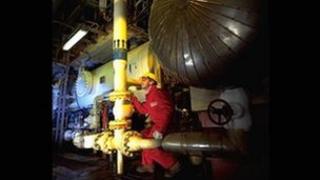 The Wood family, headed by Sir Ian Wood, is disposing of many of its shares in the Wood Group oil and gas services giant.
Family and charitable trusts are selling more than £366m in order to diversify their investment portfolios.
The sell-off is part of a buy-back of shares by Wood Group, following its sale of its well support division to GE for £1.7bn.
It has announced it is buying £411m of shares through a share tender offer.
In a statement to the London Stock Exchange, Wood Group announced trusts established for the benefit of members of the Wood family and for charities tendered 58.5 million shares.
The move will result in the trusts' holding in Wood Group shares falling from 11.7% of the company to 1.1% of the revised level of issued share capital.
Sir Ian Wood, along with other directors, has not tendered his shares for sale.
At the end of 2010, Sir Ian personally owned 27.8 million shares, with a valuation at current market prices of £173m.
A spokeswoman for the Wood Group said the total Wood family shareholding would reduce from 22% to 11%.
The London Stock Exchange statement said the sale was "in line with their stated intention to diversify their highly concentrated position of Wood Group shares within their investment portfolios".
The Wood Group's new shares are being bought by JP Morgan Cazanove investment bank, and in turn being bought by Wood Group as a means of reducing its issued share capital by 12%.
In total, it intends to distribute more than £1bn to shareholders, with the remaining amount through an issue of B shares.
Earlier this week, the Wood Group struck a deal worth £20m with the Aberdeen mechanical engineering business, Enermech, for tools and equipment.