Sweet company Lees Foods sees profits soar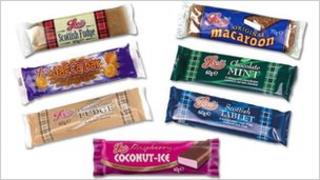 Bakery and sweets firm Lees Foods has reported pre-tax profits just short of £1m - an increase of more than 40%.
The company, which is based in Coatbridge, said sales during 2010 rose by 3%.
It said it had increased investment in promotions which had boosted sales in the UK and Europe.
Earlier in the year Lees warned of price rises but said it had successfully taken steps to "combat the impact of these cost increases".
The group owns Lees of Scotland which makes macaroon bars and snowballs and the Waverley bakery which produces ice cream cones.
It makes more than 50 million snowball cakes a year.
The company said in January that the price of coconut had doubled in recent months.
However the company's chief executive Clive Miquel said: "Continuous investment in our plant has positively impacted on production efficiencies."
He added that Lees had managed to reduce its use of packaging and limit packaging waste.
Dream sweet
The company said it was now focussing on developing the Lees brand.
Earlier this year the group launched a new product, Lees Mallow Dreams - the first for some time.
Clive Miquel said although there was uncertainty over commodity prices he was confident of the future.
He added: "The tough decisions that we have taken to mitigate cost increases have made us leaner and put us in a strong position to achieve our future growth ambitions."