Insurer Aegon to shed more than 200 posts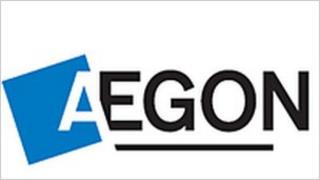 Pensions giant Aegon has announced it is to shed more than 200 jobs from its UK business.
The move is part of a programme to restructure its life and pensions business and reduce operating costs by 25% by the end of 2011.
Aegon said a total of 213 posts will go in marketing, IT and support staff at its Edinburgh headquarters and offices near Blackpool.
It will transfer another 106 jobs from the firm in an outsourcing arrangement.
Last week, Aegon reported a sharp cut in its UK profits after taking a hit for mishandling customer records.
The 60% drop to £10m for the first quarter of 2011 was put down to £21m in redress payments for failing to handle customer records within industry rules.
The insurance and pensions firm was also hit by the cost of life expectancy rises in its Dutch home market.
In a statement, Aegon said it was seeking to minimise the number of compulsory redundancies where possible.
The firm plans to reduce operating costs by 25% by end of this year, and refocus the business on two growth markets - "at retirement" and workplace savings.
It said it had already met £37m of its £80m cost-saving target by the end of March 2011 through a combination of payroll and non-payroll savings.
It expects to give a further update on the impact of the cost savings in the next few months.
Aegon UK chief executive Adrian Grace said: "This is a challenging time for our people and our business but achieving a lower cost base is essential to ensure Aegon remains a strong and successful business in the years ahead.
"The changes we've announced today mean we remain on track to meet our cost saving targets by the end of this year."