Cairn extends deadline for Vedanta deal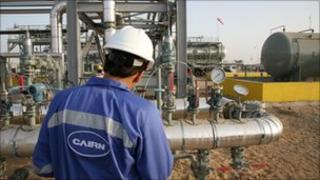 Oil and gas explorer, Cairn Energy, has extended its deadline for the sale of a majority stake in its Indian operation to Vedanta Resources.
It is the second time the closing date for the deal has been shifted while Edinburgh-based Cairn gets government approval for the sale.
Cairn agreed to sell the stake to Vedanta, one of India's largest metals and mining companies last August.
Approval has been delayed by a dispute about royalty payments.
The deal has been referred to India's "Group of Ministers" who are expected to meet to discuss it later this month.
The stake is expected to net Cairn about £6bn which the company said it would use for further exploration.
Cairn has already started its Greenland drilling campaign and plans four exploration wells this year.