Insurer Aegon reveals dip in UK profits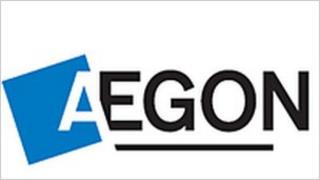 Pensions giant Aegon has faced a sharp cut in its UK profits after taking a hit for mishandling customer records.
The 60% drop to £10m for the first quarter of 2011 was put down to £21m in redress payments for failing to handle customer records within industry rules.
The failure included not putting sufficient effort into catching up with clients who had moved home.
The insurance and pensions firm was also hit by the cost of life expectancy rises in its Dutch home market.
While there were improvements in its American operations and in new markets including eastern Europe and Asia, overall underlying pre-tax profit for the first quarter of 2011 was down 7% to £361m (414m euros), hitting Aegon's share price.
Despite the news, the company's UK division said its restructuring programme was on track.
It was announced last June that the company wants to cut 25% from its costs by the end of this year.
That is affecting jobs at its Edinburgh headquarters and near Blackpool, with nearly half of the £80m cost savings so far identified.
'Life sales'
Aegon has recently appointed a new chief executive, Adrian Grace, to replace Otto Thoresen, who left to head the Association of British Insurers. The new boss has brought in changes in other senior posts.
Alex Wynaendts, group chief executive, commented: "In the United Kingdom, we are confident that our new CEO and management team will fully deliver on our plans.
"In the Netherlands, we have been observing a strong increase in life expectancy and are taking a prudent approach by now increasing our provisioning which will have an impact on the earnings of our Dutch business going forward".
He continued: "We were particularly pleased by the strong new life sales achieved by Aegon's newer businesses in central & eastern Europe and Asia.
"Over time, these key growth regions, in addition to Latin America, will enable us to achieve a broader geographical balance given the substantial opportunity they present."