EnQuest warns over North Sea tax increases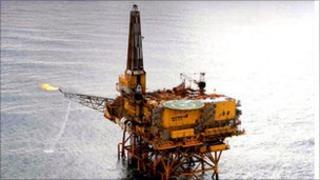 A firm which operates in the North Sea has become the latest to criticise tax increases on oil producers.
EnQuest, which made more than £100m in profit last year, said the rise was "very disappointing".
The company's share price has dropped by 13% since the tax hike was announced in the Budget.
It warned the investment in some smaller fields could be "uneconomic", although the group said it was confident about long-term prospects.
Chief executive Amjad Bseisu said: "The increase in tax rate does not create a positive climate for additional investments."
He added: "Nonetheless, there remains significant potential in our development and production programme and EnQuest is confident of its ability to deliver not only its 2011 targets, but also its medium and longer-term growth objectives."
The government raised the supplementary tax on North Sea oil production to 32% from 20% in the Budget last month to fund a 1p cut in fuel duty.