Aberdeen-based Faroe Petroleum posts £26m loss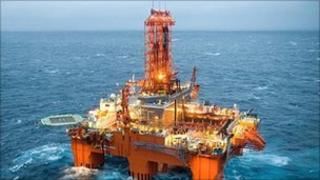 Aberdeen-based oil and gas exploration company Faroe Petroleum has posted a loss of £26m for 2010 compared with £11.8m for 2009.
Revenue more than doubled to £15.1m but exploration costs rose to £51.4m from £18.3m the previous year.
In October, Faroe bought an 18% interest in the Blane oil field in the North Sea.
The company said its acquisition from Italian energy firm ENI would drive up production.
Chief executive Graham Stewart said: "2010 was an outstanding year for Faroe Petroleum.
"We built on the drilling success of 2009 with two further significant discoveries in Norway on Maria and Fogelberg."