SeaEnergy increases stake in Mesopotamia Petroleum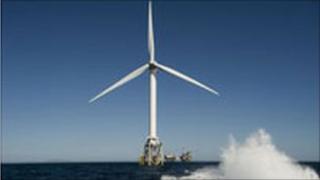 Aberdeen-based offshore wind development company SeaEnergy has increased its stake in the Mesopotamia Petroleum Company (MPC).
SeaEnergy has interests in three UK offshore wind farm sites - Beatrice with SSE Renewables, Moray Firth with EDPR and Inch Cape.
At present the company owns 32.7% in MPC, an oil and gas firm with its focus on Iraq.
In 2009, UK-based MPC agreed a £277m joint venture to drill for oil in Iraq.
But it recently failed to acquire a package of drilling assets.
MPC said it had now reduced its activities and expenditure whilst continuing to monitor the situation and opportunities in Iraq.
It has made a deal with its creditors to defer claims in order to allow the company to continue in business while it awaits an improvement in both the situation in Iraq and the financial markets generally.
In order to fund ongoing near-term activities, a number of existing MPC shareholders have agreed to inject £50,000 through the issue of new shares.
As a result SeaEnergy's holding in MPC will rise to 40.21%.
In a statement, the MPC board said it continued to believe there will be tangible opportunities for the company as those improvements occur and at that time MPC will seek to raise sufficient funding both to secure its future plans and repay the creditors claims.