ProStrakan drug company reports reduced losses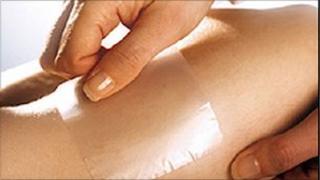 Galashiels-based pharmaceutical company ProStrakan has reported a pre-tax loss of £600,000, against a loss of £15m a year ago.
Revenue for the year to December was up 27% from £79m to £100.2m.
A month ago Japanese pharmaceutical group, Kyowa Hakko Kirin (KHK) agreed to buy the company for £292m.
KHK is expected to use the Scottish firm as a springboard to get into the European and American markets.
ProStrakan said it had a strong finish to the year after it resolved US manufacturing problems for its anti-nausea patch Sancuso.
It received restricted approval in January from US regulators for its cancer pain drug Abstral.
Peter Allen, chairman and acting chief executive of ProStrakan, said: "From a low point in the middle of 2010, when events had become very challenging for ProStrakan, I am delighted to be in a position to report that, as a result of a great deal of hard work on the part of our many talented people, we were able to finish the year very strongly."
ProStrakan was founded 15 years ago and employs 300 people, about 80 of those at its headquarters in Galashiels.
It has been described as one of the country's most promising pharmaceutical companies.