Pre tax profit slump for Dundee-based Axis-Shield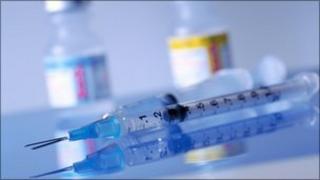 Dundee-based medical diagnostics firm, Axis-Shield, has reported full year pre-tax profits of £7.5m - down from £11m in 2009.
The company also announced an increase of 5.1% to £101.7m in revenues which has resulted in a proposed maiden dividend of 1p per share.
Axis-Shield, which also has a base in Oslo, has developed testing systems for conditions and diseases such as diabetes, arthritis and septicaemia.
Net debt increased to £9.4m from £4.9m.
This was largely due to the buyback of the company's US marketing rights for its Afinion diabetes system from Abbot Diagnostics.
The firm also acquired a clinical chemistry homocysteine business from the Washington-based Catch Incorporated for about £6.3m in December.
The company said its emerging market strategy was focused on the establishment and growth of point-of-care testing for diabetes in countries such as China, India, Indonesia and Mexico.
Revenues from these markets increased by an average of 15% to more than 20% during 2010 in Eastern Europe and Africa, and by more in India, Indonesia and Mexico.
Ian Gilham, the company's chief executive, said: "This was a landmark year for the group with revenues exceeding £100m for the first time, Afinion revenues increasing by more than 50% and the declaration of a maiden dividend.
"We look forward to the year ahead with optimism as Axis-Shield's core businesses remain strong and well positioned for growth."