STV reveals annual profits increased in 2010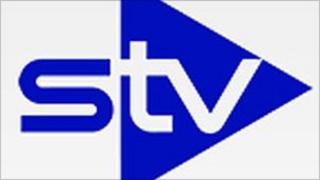 Scottish broadcaster STV has announced its annual profits more than doubled in the past year.
The television company's pre-tax profits were up from £6m in 2009 to £13m in 2010.
Revenue increased from £110m to £112m - but the company's debt also increased from £49m to £52m.
The company said it expected advertising revenues to be up 6% in the first quarter of 2011, below the overall TV market.
It said its programme strategy had worked well, delivering savings of £5m and peak time ratings greater than those of the ITV network as a whole.
STV said the balance between its own programmes and ITV network material in its schedule now "feels about right".
The company attracted critical comment by dropping some ITV network programmes, including the acclaimed drama, Downton Abbey, but it has also substantially increased the amount of Scottish material it produces.
Position 'secured'
In April 2010, STV reached an agreement to sell off cinema advertising business Pearl and Dean for £1.
Chairman Richard Findlay said: "The hard work of the last few years is now bearing fruit with a profit before tax of £12.5m.
"The company is on a strong growth trajectory and benefits from a focussed view on its direction of travel.
"Importantly, it has the motivated staff and management team to continue the journey and meet the challenges ahead."
Rob Woodward, STV chief executive officer, added: "We have achieved growth and firmly secured our position as Scotland's digital media company.
"We continue to deliver against our targets and STV is generating sustainable growth across all areas of business.
"Our latest launch into hyper-local media has got off to an excellent start and is a further example of extending STV's reach through the execution of innovative consumer services."