Toshiba invests £15.5m in Scots life science sector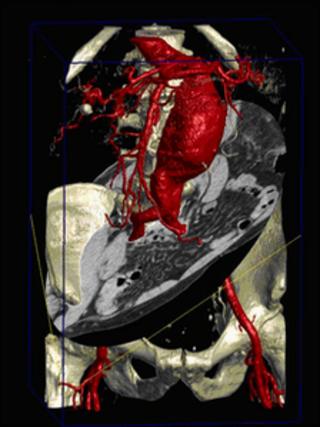 Scotland's life sciences sector has received a major jobs boost with the launch of a multi-million pound research and development programme.
Toshiba Medical Visualisation Systems is to invest £15.5m in a healthcare imaging programme in Edinburgh.
It will create 26 jobs in the short-term and more than 100 within three years.
Toshiba is developing cutting edge medical technology such as CT scans, Nuclear Medicine and Ultrasound.
The project is being supported by a £3m grant from Scottish Enterprise.
It is hoped that Toshiba Medical Visualisation Systems' (TMVS) Scottish operation will become established as the leading centre of its kind.
TMVS president Fredric Friedberg said: "Toshiba could not be more pleased with its decision to establish a key global R&D centre based in Scotland.
"Our access to top talent, universities and research collaborators, coupled with the terrific support and vision of the Scottish government has been outstanding."
Lena Wilson, chief executive of Scottish Enterprise said: "This is one of the biggest life sciences R&D projects we've ever supported and it demonstrates the real capabilities that Scotland has within the sector for attracting and supporting life sciences companies at a global level."
She added: "The fact that Toshiba is establishing this new centre in Scotland is further proof that Scotland can compete with the best in the world."