Wolfson Electronics wins superchip contract from NVIDIA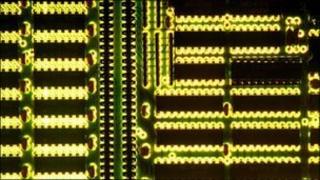 The Edinburgh firm Wolfson Electronics has won a contract to supply one the world's biggest semi-conductor companies.
Wolfson said its power management system called WM8325 had been selected by US firm NVIDIA.
It will be used in the NVIDIA's Tegra 2 super chip which, in turn, will be used in the next generation of smartphones and tablets.
Wolfson said it was too early to tell how much the contract was worth.
The WM8325 power management system is designed to improve battery life by 10% in mobile technology including smartbooks, tablet computers, e-books, media players and smartphones.
Incorporated into the Tegra 2 chip it will be used by some of the world's largest firms.
Google, Toshiba and the mobile phone giant T-mobile currently use Tegra 2.
Dr Jess Brown, Wolfson's product line manager for power management, said: "This announcement is testament to the strength of the WM8325, which delivers class-leading power management technology to next generation multi-media processors."