Stagecoach sells 'rival' Preston Bus Ltd for £3.2m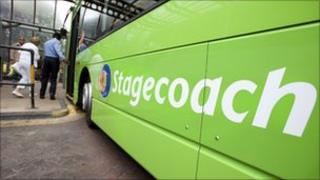 Transport company Stagecoach has sold its "bus war" rival after being ordered to do so by the Competition Commission.
Perth-based transport group Stagecoach bought out its competitor Preston Bus Ltd in January 2009.
In November 2009, the commission concluded the sale reduced competition and was not in passengers' interests.
Stagecoach was instructed to sell Preston Bus "to a company capable of competing with it". Birmingham-based Rotala plc paid £3.2m for the company.
At the time a Stagecoach spokesman described the decision as "a perverse and irrational contradiction of competition law and common sense."