Faroe Petroleum secures new exploration licences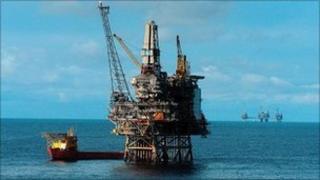 Aberdeen oil and gas company Faroe Petroleum has won three new exploration licences in the Norwegian Sea.
The AIM-listed firm said the licences, which were granted through the 2010 licensing round in Oslo, offered "attractive new prospects".
All three of the licences are in close proximity to previous discoveries in the Norwegian Sea.
Faroe Petroleum also reported they had been awarded substantial equity interests in each licence.
They include a 30% interest in a licence containing extensions to the significant 2010 Maria discovery, which was drilled successfully in 2010.
Faroe chief executive Graham Stewart commented: "Faroe Petroleum is very pleased to have been awarded these prospective licences.
"These new licences contain some attractive new prospects in close proximity to the company's existing 2010 Maria and Fogelberg discoveries on the Halten Terrace."