ProStrakan cancer pain drug Abstral wins US approval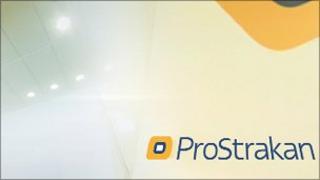 The Galashiels drug firm ProStrakan has won permission in the United States to start selling its cancer pain drug Abstral.
The company said it would launch the product in the States in the next few weeks.
Abstral rapidly melts under the tongue and is used to stop breakthrough pain in cancer patients who are already taking pain-relief drugs.
It is estimated the market for such a drug is worth about £350m.
The drug, a form of the opioid fentanyl, will be only be available through registered doctors and pharmacies.
Delays over its approval have rocked the company in recent months and in part led to the resignation of its chief executive Wilson Totten.
Another drug, the testosterone gel Fortesta, is also due to be launched in the US in the first quarter of 2011.
ProStrakan's chairman and acting chief executive Peter Allen, said: "We are delighted, at the beginning of 2011, to be reporting details of two US product approvals."
He added: "FDA approval of Abstral is another significant step forward for ProStrakan, enabling us to launch our second major oncology support product in the US, the world's largest pharmaceutical market."
In a stockmarket statement, ProStrakan said it was still considering offers for the company.
It said it had made sales of about £100m in 2010 - up around 27% on 2009.