Macaroon price is set to snowball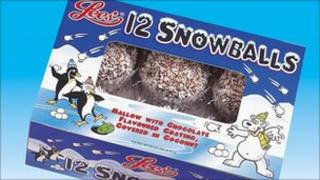 The price of a Macaroon bar or Snowball is on the way up, after a doubling in the price of coconut.
Lees Foods, the bakery firm, has warned that it has been hit by the sudden surge on world markets.
Chief executive Clive Miquel said on Thursday that the increase in both commodity and packaging prices at the end of 2010 were unprecedented.
"The price of coconut, an important ingredient for Lees, has more than doubled over recent months," he said.
"It is too soon to estimate the net impact on the business for this year, as we are working very hard to mitigate these increases, both through improved efficiencies and by passing a proportion of these costs onto our customers."
In a trading update for the London Stock Exchange, Mr Miquel said sales by Lees Foods had reached another record high, at approximately £18.7m for 2010, about 2.5% ahead of sales the previous year.
The company, headquartered in Coatbridge, Lanarkshire, owns Lees of Scotland, which has made Macaroon bars for 80 years and which makes more than 50 million Snowball cakes each year.
It also owns The Waverley Bakery, making ice-cream cones at a plant in Cambuslang, Glasgow.
The chief executive said: "Sales growth was achieved across most product categories which was very satisfying especially given the adverse weather conditions we experienced in December.
"However the tremendous efforts made by the staff to both get into work and clear snow, enabled trucks to be despatched and minimised disruption to customer orders."
Coconut shortage
The rising cost of coconut has hit hard in countries where it is a staple part of the diet. In Sri Lanka, the government is importing coconuts for the first time. Last month, it tried to intervene in the market to keep down prices, and it banned the felling of coconut trees without permission.
This follows several years of low prices encouraging farmers to shift into other crops, mainly rubber. The cost of fertilizer has been rising steeply.
In the southern state of Kerala, which grows more than a third of India's coconuts, bad weather is also being blamed for harvests falling by 15 to 20% this year.