Diagnostics company Axis-Shiel buys US firm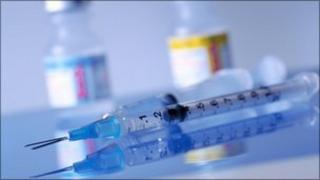 The Dundee medical diagnostics firm Axis-Shield has said it is to acquire a US chemical company for about £6.3m.
Axis will buy the clinical chemistry homocysteine business from Washington-based Catch Incorporated.
The company said the acquisition reinforces its leading position in homocysteine testing.
A homocysteine test measures the amount of the amino acid in the blood and can be used to assess the risk of heart attack.
Axis-Shield has also developed testing systems for a wide variety of conditions and diseases such as diabetes, arthritis and septicaemia.