Faroe Petroleum farms out Fulla oil fields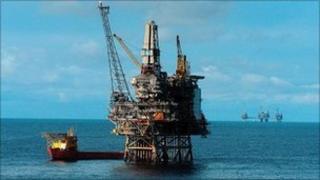 Aberdeen oil and gas exploration company Faroe Petroleum has announced it is to farm out its West of Shetland licence to a Canadian firm.
The agreement with Canadian Overseas Petroleum Limited will see Faroe retaining a 50% interest in the field.
The area includes the Freya discovery and Fulla prospect.
The company said both had "exciting upside potential in a prospective area close to existing infrastructure and the significant Clair field".
The firm has yet to produce oil from Freya and Fulla but said the nearby Clair oil field is producing at a rate of between 30,000 and 50,000 barrels of oil per day.
Faroe operates mainly in the Atlantic margin, the North Sea and Norway.